Can robots be anchors? They are afraid to rise!
According to a report by the British "Daily Mail" on January 30, Japan will launch in April this year the robot Erica, a robot jointly developed by Osaka University and Kyoto University, as the TV news anchor.
  "Erica" ​​was designed as a 23-year-old woman with a beautiful face that was artificially synthesized by a computer. The voice of her speech was synthesized based on the voice actor's recording, very much like a human voice. It has an artificial intelligence dialogue system that is currently at the world's advanced level. It collects information through microphones and sensors placed nearby, perceives the voice and actions of the other party, and conducts smooth and autonomous dialogue. Its eyes, mouth, neck and other 19 places can be moved by air pressure, showing a variety of expressions, so the expressions are also very close to humans.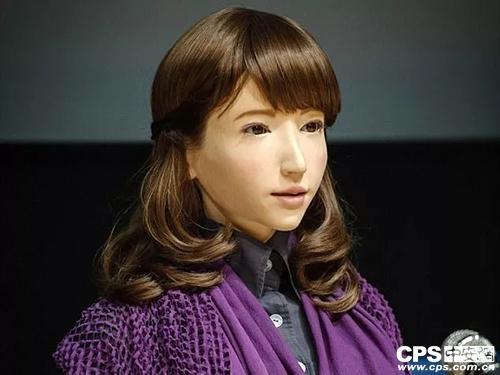 When I saw Erica, I thought of the robot Sophia who was granted citizenship by Saudi Arabia. Recently, there has been constant news. The opening of Sina Weibo and the cover of fashion magazines show that robots are about to rise.
  With the development of science and technology, robots are used in large quantities in manufacturing and industrial fields. They play an important role in various fields such as service, entertainment, security , and military, and gradually replace some of human jobs. Let's take a simple inventory of a few types of common robots in life:
  Medical robot
  With the robot boom sweeping the world and all major fields, surgical robots, a medical "new star", are attracting attention in the industry. Surgical robots have significant advantages. They can not only liberate doctors, improve the level and efficiency of surgical treatment, but also obtain better treatment results for patients. It can be described as a lot of benefits, and the future market prospects are very broad.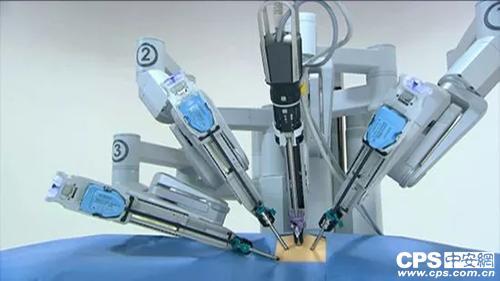 At present, the most representative surgical robot in the domestic and foreign markets is the Da Vinci surgical robot system. The robot has many advantages such as "minimal invasiveness, accuracy, filtering human jitter, high flexibility, smaller wounds, less bleeding, and shorter postoperative recovery time". Up to now, my country has 65 Da Vinci surgical robot systems, and they have actually entered the front line of medical care.
  In 2017, medical robots became the biggest hot spot for investment in the service robot industry, and in 2018 it is expected to become a new opportunity for investors in emerging industries. With the advancement of science and technology, it is believed that medical robots in the future will be more intelligent, capable of processing big data and deep learning, have a good human-computer interaction experience, become more dexterous and convenient, and use "smartness" to escort human health.
  Security robot
  The security robot has the capability of multi-functional integration. The security robot integrates multiple systems such as video, voice, gas monitoring, and one-button alarm, and performs multi-dimensional and three-dimensional monitoring of the on-site environment from the perspective of bionic vision, hearing, smell, and touch. As an emerging product, the security robot integrates many technologies in the traditional security industry . It can not only assist people to complete the monitoring and security work of important occasions, but also realize data collection, constitute a complete monitoring system , and have absolute advantages in security.
  从目前机器人产业来看,以工业机器人为主,从事安防机器人的企业不多,但根据对安防市场的需求判断,安防机器人市场有很大潜力。当然,随着国内机器人产业的火热,也有安防企业加入机器人产品开发的队伍中,如海康威视智能仓储机器人,大华儿童陪伴机器,国自社区机器人,高新兴巡逻机器人等。
  安防机器人的出现,将会促使我国安防行业从理念到技术都开始向新台阶迈进,极大的推动安防产品的智能化、集约化、网络化。未来还将产生集成图像与视频精准识别、大数据挖掘、智能预警等多种技术的智能安防产品,为安防业的发展注入强劲的动力。这种"机器人+安防"的"动静结合"的理念,标志着我国物业管理已经迈入智能安防的时代,必将能带给我们一种更加高品质的智能安防生活。
  物流机器人
  实际上,应用于物流中的机器人发展到今天,大致可分为三代:第一代物流机器人主要是以传送带及相关机械为主的设备,为机器人原型,实现从人工化向自动化的转变。第二代机器人主要以自动导引车(AGV)为代表的设备,通过自主移动的小车实现搬运等功能,以亚马逊Kiva机器人为代表,该类型机器人依托AGV小车技术,实质上仍然需要人工完成拣选货物操作,效率仍有待提升。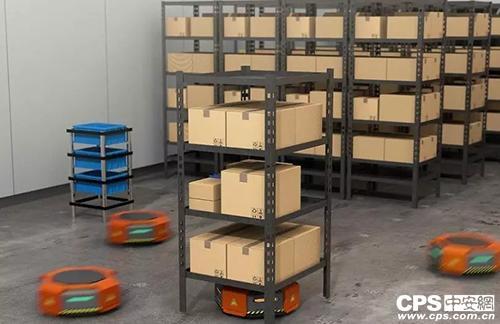 第三代机器人在第二代基础上,增加了替换人工的机械手、机械臂、视觉系统、智能系统,提供更友好的人机交互界面,并且与现有物流管理系统对接更完善,具有更高的执行效率和准确性。例如Fetch&Freight等机器人产品,实现了从自动化到智能化的转变,由移动车体、机械臂和机械手组成,具备高度的自主性,能够完成多种功能如物体识别、抓取、分拣及运输等。
  由于"机器换人"渐成主流,"最后一公里"配送难题待解,不少物流、电商企业也开始加速推进物流自动化发展,大力投入配送机器人等智能科技产品研发。如今,物流机器人已经开始走向商用,未来一旦法律监管上再获突破,有望迎来快速普及。
  据预测,到2020年,全球范围内的机器人市场价值将达到346.728亿美元,同时在2015年到2022年之间,专业服务机器人(包括医疗、救援、安防、物流、建筑机器人等)将会主宰机器人市场。国家政策的支持与市场的逐步觉醒让智能机器人迎来了更好的发展时机,当前,人工智能机器人虽还处于起步阶段,但在巨大的安防市场需求驱动下,安保行业将成另一个爆发点