To ensure the safety of the Pyeongchang Winter Olympics, South Korea deploys anti-drone equipment
The 2018 Pyeongchang Winter Olympics will officially open on February 9. In order to ensure the safety of this Winter Olympics, South Korea has adopted a series of counter-terrorism measures, including the deployment of anti-UAV equipment to prevent drone air strikes.
  The opening ceremony of the Pyeongchang Winter Olympics will be held on February 9 at the Pyeongchang Olympic Stadium, which is located about 50 miles away from the demilitarized zone on the border between North Korea and South Korea. In order to ensure the safe development of the Winter Olympics, South Korea has adopted many counter-terrorism measures.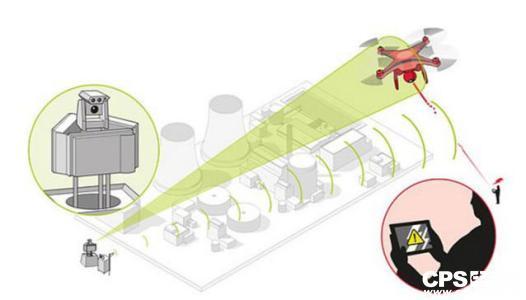 As the Winter Olympics approach, South Korean officials are preparing a fleet of tactical drones equipped with special equipment to curb terrorism. According to Korean media reports, the fleet includes drones equipped with cameras, drones with facial recognition capabilities, and drones that can use the Internet to capture suspicious drones.
  And in order to prevent safety hazards caused by foreign drones, all Olympic venues, including Pyeongchang, Gangneung and Jeongseon Stadium will be designated as no-fly zones.
  In addition, South Korean officials are also preparing anti-drone guns, including radio signal jamming guns that can make drones out of control, and shotguns specifically designed to shoot down drones. A news photo from South Korea's National Counter-Terrorism Center showed a soldier aimed an anti-drone gun at the sky during training.
  Other security precautions include: a network of more than 900 CCTV surveillance systems equipped with object recognition capabilities that can detect suspicious packages; strengthened network security to prevent hacker attacks; 5000 soldiers will provide security throughout the game The South Korean side has also taken measures to deal with the previous vehicle crash attacks in Paris and New York. In addition, the US ambassador to the United Nations Nikki Haley (Nikki Haley) confirmed that the United States plans to send soldiers to the Olympics to strengthen security.
  A few months ago, the South Korean government also held a comprehensive anti-terrorism exercise to comprehensively examine the comprehensive countermeasures against terrorist attacks that may occur during the Olympics. The scenarios for the exercise include hostage hijacking, vehicle impact, and drone aerial bombs.