Inventory of the top ten visually stunning "black technologies" in 2017
From the CES exhibition at the beginning of 2017 to the World Internet Conference at the end of the year, in this year, people have a new way to open up technology.
Behind the black technology is the self-innovation of human thinking, technology and business logic. AlphaGo, armed with artificial intelligence , has overturned people's perception of Go, and the televisions known as the sunset industry also brought new surprises. Artificial intelligence and the Internet of Things are accelerating applications in cars and homes, autonomous driving, and super high-speed rail. And flying cars are ready to change human transportation.
Black technology is no longer a propaganda belonging, it is becoming a part of people's lives from concepts and patent documents.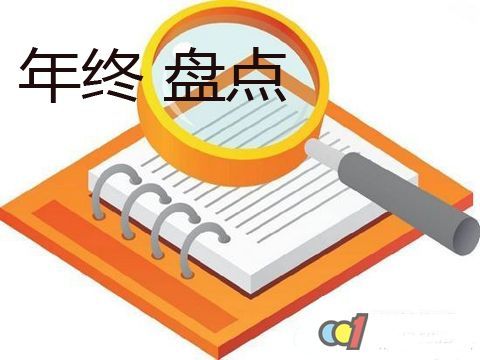 AlphaGo: The chess game is over, the AI ​​era has just begun
On May 27, 2017, Ke Jie and the Go artificial intelligence AlphaGo's board game came to an end. The score was fixed at 0:3, and Ke Jie lost. After this game, AlphaGo's developer DeepMind announced that this will be the last game that AlphaGo will participate in.
In fact, as early as 2016, AlphaGo defeated South Korean chess player Lee Sedol 4:1. Then he became the "Master" and went down 60 cities in just one week and swept the world of Go. At that time, Ke Jie had spoken out about this, and planted the cause and effect of the battle with AlphaGo early.
"We are proud of all our achievements in 2017, and we know that there is still a long way to go. After we played against Ke Jie in Wuzhen for five months, we let AlphaGo retired from the competition and called The new system made AlphaGoZero published the fourth paper, it does not require any human knowledge." Earlier this month, DeepMind said in a year-end summary on its blog.
More than just Go, AlphaGo's R&D team has begun to devote its energy to other major challenges, developing more advanced general-purpose algorithms to help scientists solve the most complex problems, including finding new treatments for diseases, significantly reducing energy consumption, Invent revolutionary new materials, etc.
In this summary, DeepMind stated that artificial intelligence, as a scientific tool and a multiplier of human intelligence, can do the same for other complex problems. The AlphaGo team is already facing the next major challenge, and they hope that their algorithm inspiration through Go is just the beginning.
HyperloopOne: Beijing to Shanghai only takes one hour
According to the British "Daily Mail" report, on December 20th, HyperloopOne completed the third phase of the test at the DevLoop circuit in Nevada, USA, reaching a speed of 387 km/h, compared with the 310 km/h completed in August this year. The speed increased by nearly 25%.
埃隆·马斯克最早提出了真空管道输运系统的概念,2013年8月,他在自己SpaceX的上公布了一份题为《Hyperloopa》的白皮书,其中提到人类的5种交通方式——飞机、火车、汽车、船只和Hyperloop。按照马斯克的设想,Hyperloop最高时速可以达到6500公里/小时,也就是说,乘坐Hyperloop从北京到上海,只需要1小时。
Hyperloop原理很简单,对管道抽取真空,用磁悬浮技术将输运舱悬浮,输运舱尾部有涡轮提供动力。在接下来的两年中,马斯克一直在Twitter上为这项开源的超级铁路计划背书。
HyperloopOne则是其中一家正在把马斯克的科幻想法变成现实的公司,他们在宣传页面上写着,"我们不是在售卖交通方式,而是在售卖时间。从墨尔本到悉尼只需要55分钟,而驾车前往需要10小时45分钟。"
HyperloopOne全轨道覆盖真空减压管,减少了运输舱和空气的摩擦。电磁悬浮技术又让列车运行阻力减少,因此列车维持高速前进所需动能大幅减少。HyperloopOne预计的每小时700英里(约1127公里)速度已经达到了高亚音速水平,完全超越波音747飞机0.85马赫(约1000公里每小时)左右的的典型巡航速度。
5月,HyperloopOne在内华达州进行了首次全系统测试,实现了113公里/小时的运行速度;8月2日测试了XP-1客舱,将运行时速提高到309公里/小时。但当时公司也出现了一些危机,执行总裁舍文·皮舍沃(ShervinPishevar)因涉嫌一项性侵指控在伦敦被短暂拘留,之后便有人质疑整个HyperloopOne都是一场骗局。
维珍航空的出现拯救了HyperloopOne,12月,维珍航空创始人兼CEO理查德·布兰森(RichardBrandson)宣布将接任HyperloopOne执行总裁,一同来到还有5000万美元融资,公司也更名为VirginHyperloopOne。
重振旗鼓的HyperloopOne正在逐渐向目标靠近,他们的一小步,是未来交通的一大步。
LGW7:2.57毫米的"墙纸电视"
2017年,电视可以像墙纸一样贴在墙上了。
在今年年初的CES2017消费电子展上,LG最新的W7"壁纸"系列OLED电视成为了最受关注的产品。媒体称它为电视的最终形态——W7的厚度仅有2.57毫米,是普通OLED厚度的四分之三。
壁纸电视的出现无疑要得益于OLED(OrganicLight-EmittingDiode,有机发光二级管),这项具有革命性意义的显示技术目前已经被公认为是取代液晶技术最理想的选择。由于其自发光的特性,所以结构非常简单,它拥有LCD技术所无法比拟的物理优势。极致超薄、柔性显示、无限对比度、零延迟等,这些都是令液晶所望尘莫及的。
在提升用户的视觉效果上,LG也不遗余力。具备"超级亮度"技术(ULTRALuminance),加上HDR(ActiveHDR)技术,可以让用户获得足够亮画面的同时又不失影像细节。另外,W7还加入了杜比全景声DolbyAtmos技术,在音效上有了保证。
手机的"全面屏"年
继"曲面屏"之后,"全面屏"再度成为了高端智能手机的标签。从小米mix到iPhoneX,全面屏的风潮贯穿整个2017年。
夏普一直认为自己是"全面屏"的领路人,因为夏普在2014年推出了一款名为AQUOSCrystal的手机,和小米在2016年才推出的MIX非常像。从今天的审视角度来看,AQUOSCrystal的确符合全面屏的设计形态。可惜的是,夏普当时用的宣传语是"三面无边框"。
2016年10月25日,小米在发布第一代MIX手机时,第一次提出了"全面屏"的概念。到了今年,整个行业都将全面屏作为手机未来形态的发展方向,魅族、努比亚、华为和一加等国内厂商都将全面屏作为了宣传的重点,iPhoneX也在文案里使用了全面屏这个概念。
iPhoneX is the first mobile phone with a chin removed. Unfortunately, its "bangs" have become the object of complaints. A true full screen requires the help of special-shaped cutting, IC component position adjustment and optimization, and further compression of the screen frame.