What role does AI play in combating drug trafficking?
There is no doubt that drugs are a stubborn disease on this planet.
In the 21st century, what worries us is that , instead of showing signs of gradual recovery from the malignant disease of drugs, it has become more and more intensified-the new sales network brought about by the dark web, the hidden harm of new drugs, and the undetectable laboratory drugs. , Are torturing the world's inherent defense against drug crimes.
There is a classic line in Netflix's hit drama Narcos: Drugs are as unstoppable as a storm, but there is never a shortage of people who repair fences in a storm.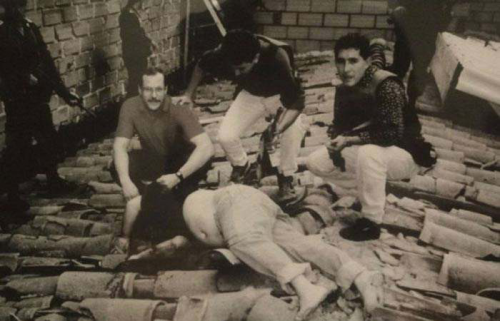 Faced with the new trend of drug crimes, perhaps it is time for mankind to take up technical tools to build a new fence. And artificial intelligence, happens to provide some options.
Today we are going to talk about the anti-drug front AIs who are already in battle and are ready to debut . Of course, its application in anti-drug crime is just one of many possibilities for AI to fight crime. In the broader social order and security maintenance, AI has the potential to give full play to its abilities.
This is also a basic contradiction about AI: when we are worried about AI threatening human security, we must first use AI to maintain our own security. In that case, human beings are also very hypocritical...
Blocking drug trade on social networks and dark web
There is a question you may wish to think about: After the Weibo real-name system, are all kinds of advertisements, online begging, contraband sales, especially "selling movies" news on Weibo really reduced?
I believe that without any big data statistics, we can all give the answer-no! Instead, more and more!
This is the "original sin" of spreading illegal information on social networks. The problem may not lie in the real name at all, but in the low cost of deletion, the lack of manual monitoring , and the simple and rude machine monitoring , which simply cannot keep up with the rate of change of prohibited information publishers.
Anyway, it's nothing more than keyword shielding. Then I add some characters, add some Martian text, it's OK to change the keyword? The human association ability is very rich, and people who really have this need can understand what it means at a glance.
In this case, social networks have become a new channel for the trafficking of many contraband. According to the statistics of big data on Twitter, among the messages generated every day, one out of every 600 tweets involves information on illegal transactions of varying degrees-the sum of this number is already quite terrifying.
And this is where artificial intelligence can exert its energy. Not long ago, a medical research team in San Diego released an artificial intelligence system under weak supervision. Using the deep learning model, the function of this system is to analyze massive amounts of social network information, accurately find clues about drug sales, retain evidence, and locate it.
根据介绍,这个系统的核心能力之一,是可以学习Twitter上毒贩所用的新修饰、新暗语,以及在各种表情、符号、乱码中夹杂违禁信息的方案。
人工智能系统的最大优势,是可以把原本人类与机器审查各自的优势结合到一起,保证高效的同时进行智能识别。另一个突破在于,AI审查可以将传统网络追查中,找到线索之后重新定位和整合信息的步骤省略掉。一旦系统找到违法信息,将进行自动定位和策略分析,推理出毒品犯罪可能的供应链。比如通过众多贩毒信息在同一地理坐标中发出,推测该地区可能隐藏着毒品生产或集散地;通过对不同账号、毒品贩售信息之间的关联互动,推断出毒品贩卖网络的情况。
同样的技术,还可以运用在隐藏度更高的暗网监控上。由于暗网利用了各种保护措施和变换ID,传统追查模式很难找到踪迹。往往只能通过相关人员供述找到线索。
但暗网绝不是无敌的。作为一个平台,它毕竟需要一套开放给特定用户的模式,需要一套切换入口的规律和用户验证方式。监控社交网络的AI系统,同样可以通过对案例和数据的学习,建立找到并切入暗网的一整套机制。从而击穿暗网保护,挖掘到真实的毒品以及其他非法物品流通信息。
人工智能对信息流的监控,往往是一件毁誉参半的事。但在打击毒品犯罪这个领域,应该还是值得点个赞的。
目前这类系统大多只能作为实验品,不能作为真正的破案工具和证据提供机制进入司法系统。当能力被进一步证明之后,利用AI来追查网上犯罪,也许能带来不少惊喜。
暗角推理:如何发现实验室毒品
如今毒品犯罪的另一个严重隐患,在于实验室毒品开始层出不穷。
传统的毒品交易网络,源头往往是罂粟种植和毒品加工厂。摧毁源头,整个交易系统就可以顺藤摸瓜。但新兴的实验室制毒却打破了这个规律。大热的美剧《绝命毒师》展现了这一过程:化学专家可以利用隐藏在任何地方的实验室制造出毒品,这给缉毒工作带来的挑战非常大。