(Airport portable explosives, customs portable explosives, public security portable explosives) portable explosives inspection equipment
The Security Division of Beijing Demei China Trade International Trade Co., Ltd. is a department that specializes in operating airport portable explosives, customs portable explosives, public security portable explosives, and vehicle-mounted security equipment. It introduces various high-end handheld, portable, and vehicle-mounted instruments from all over the world. With advanced technology and high-quality after-sales service concepts, it provides a full range of services for anti-terrorism, criminal investigation, public security inspections, security inspections and explosions, security, large-scale event security, customs border defense, drug suppression, and Fire fighting, rescue, identification and other fields.
At present, the products of the Security Division include handheld drug and explosive detectors, rapid DNA analysis systems, portable gas-mass spectrometers, gun sights, ANDE6C, DNA rapid detection equipment, portable explosives, and various types that can be customized according to customer needs Products and services introduced. We have not only stood out in the competition of similar products, but also successfully completed a number of actual security inspections and explosions, and solved many cases of drug trafficking and violent terrorism. With our excellent quality, we have won the favor and praise of the majority of military and police customers.
At the same time, according to the particularities of the industry and products, we have built a "professional, efficient, and rigorous" team and management model, and an operating mechanism that meets the requirements of confidentiality qualifications. The scope of product business has been continuously expanded, and we are determined to improve In the journey of national defense and security services, we contribute our own strength.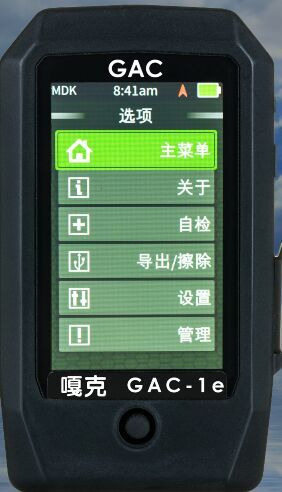 Portable explosive detector